2017-2018 Season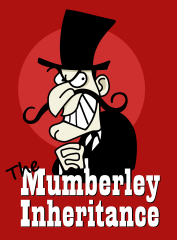 THE MUMBERLEY INHERITANCE – Mystery / Comedy
November 16-25, 2017
By Warren Graves

A fast-paced romp through the trials and tribulations of Mumberley Manor, England in 1900. Brother Jack is in Canada trying to find the secret of the Mumberley fortune. Father's gambling debts are in the hands of the villainous Marmaduke Mayhem. What can poor daughter Daphne do but marry Mayhem, leaving Rodney Stoutheart and his stiff upper lip at the vestry door? Rodney disguises himself as Jack returned from Canada at the same moment as Jack actually returns. Thus the villain's attempts to dispose of Jack invariably lead to unfortunate experiences for Rodney. All ends well once the black villain has played his death scene with encores. Winner of the Samuel French Challenge Award for "Best Canadian Production" and a proven crowd pleaser.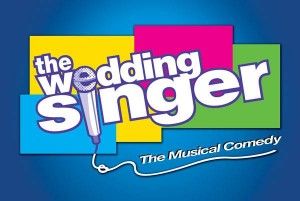 THE WEDDING SINGER – Musical
January 18-27, 2018
Music by Matthew Sklar
Book by Chad Beguelin & Tim Herlihy
Lyrics by Chad Beguelin
The Wedding Singer takes us back to a time when hair was big, greed was good, collars were up and a wedding singer might just be the coolest guy in the room. Based on the hit Adam Sandler movie, The Wedding Singer's sparkling new score does for the '80s what Hairspray did for the '60s. Just say yes to the most romantic musical in twenty years.
It's 1985, and rock star wannabe, Robbie Hart, is New Jersey's favorite wedding singer. He's the life of the party until his own fiancée leaves him at the altar. Shot through the heart, Robbie makes every wedding as disastrous as his own. Enter Julia, a winsome waitress who wins his affection. As luck would have it, Julia is about to be married to a Wall Street shark, and, unless Robbie can pull off the performance of a decade, the girl of his dreams will be gone forever.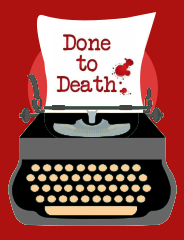 DONE TO DEATH – Mystery / Comedy
April 5-14, 2018
By Fred Carmichael

Once famous mystery writers involve the audience as they apply their individual methods to solving various murders. They include a couple who write sophisticated murders, a young author of the James Bond school, a retired writer of the hard hitting method and an aging queen of the logical murder.
"Ingeniously packed into the script is a parody of every mystery plot, hero, and villain created in the past fifty years. The story alternates between reality and imagination as five mystery writers wrestle with the problem of writing a television mystery series. All around them murders occur." – Glens Falls Post Star
"Carmichael plays a skillful and fast paced game of guess again with the audience…. Clever and rewarding." – Bennington Banner