2016-2017 Season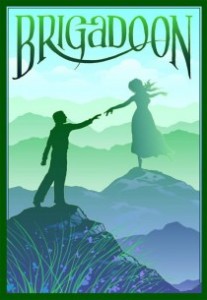 BRIGADOON – Musical
November 17-19 and November 24-26 at 7:30 pm
November 19, 20 & 26 at 2pm
Book and lyrics by Alan Jay Lerner, Music by Frederick Loewe

"A stunning show…one of the best!" – The New York Sun

This award-winning musical is a romantic comedy with a gentle touch of whimsy. Join us in Brigadoon, where Lerner and Loewe's classic songs and highland dances will take you on a fun-filled journey to a simpler place and time: a place where miracles happen.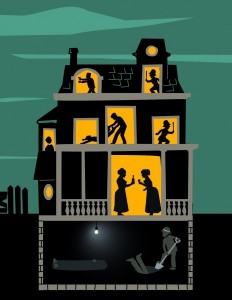 ARSENIC & OLD LACE – Comedy
January 12-14 and January 19-21 at 7:30 pm
January 14, 15 & 21 at 2 pm
"So funny that none of us will ever forget it." – The New York Times

Take two charming – but murderous – old aunts, a nephew who thinks he's Teddy Roosevelt, another whose new facelift makes him look like Boris Karloff, and what do you get? You get a brilliant comedy that is as much of a hit today as it was when it started breaking box office records in 1939.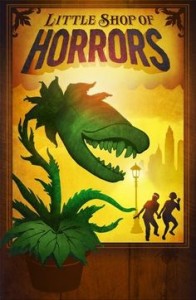 LITTLE SHOP OF HORRORS – Musical
March 30-April 1 and April 6-7 at 7:30 pm
April 1, 2, & 8 at 2 pm
"As entertaining as it is exotic." – The New York Times

A blockbuster hit when it first opened, this ever popular musical comedy's manic humour and flavourful 60's pop score keeps audiences dancing in the aisles. Come to Skid Row where you'll find a little bit of romance, a little bit of horror, and one very big and blood-thirsty plant!