OnStage Uxbridge invites you to auditions for our 2018 spring play: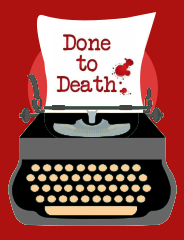 DONE TO DEATH
Directed by Jonathon Keith
Done to Death is a 1970 play written by Fred Carmichael. Five has-been mystery writers are brought together in an old mansion to write a new murder mystery TV series. When real murders start to happen, accusations and hilarity ensue. The entire play is a comic parody of the murder mystery genre, as each writer uses their own style in trying to solve the murders…even as they drop in number. Story stereotypes and murder methods are all recipes for the ridiculous as the fourth wall is ripped to ribbons in this delightful piece.
There are 15+ roles in this show, with wide ranges in age and involvement – everyone is welcome to audition!
There is no preparation required to audition, all you need is a ton of enthusiasm!
Auditions are FIRST-COME-FIRST-SERVED, so plan to be there for an hour or so.
AUDITIONS are on January 21st and 24th, at 7:00pm at the Uxbridge Music Hall.
CALLBACKS will be January 28th at 2:00pm at St. Andrew's Chalmers if needed.
SHOW DATES (there will be a total of 9 performances) are: April 5, 6, 7, 8, 12, 13, and 14. The Saturdays will have two shows each, with matinees at 2:00 and evening shows at 7:30. The Sunday show will be a matinee at 2:00
FOR MORE INFORMATION and character descriptions please go to our auditions page at: www.onstageuxbridge.com/auditions or contact Jonathon directly at: windsong2@rogers.com
We look forward to seeing you and thank you for supporting community theatre!