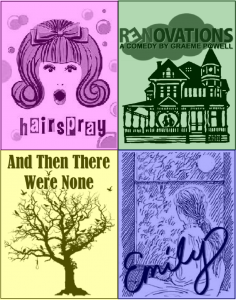 For a limited time you can purchase a Season's Pass for our 2014/15 Season that will allow you to see all four of these wonderful shows for only $65 – that's a $15 savings!
You can purchase a Season's Pass online now by clicking here or you can buy them in person at The Little Acorn Children's Store at 77 Brock Street West in Uxbridge (Hours: Mon to Fri: 10:00 – 18:00, Sat: 10:00 – 17:00,Sun: 12:00 – 16:00).
When the tickets are available for you to select your seats we will let you know in advance of sales to the general public and you will be able to use your pass to select your preferred performance and seating.
For more information on these shows please check out our Current Season page.