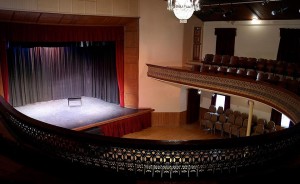 We are building our team of volunteer ushers for special events that take place in the Uxbridge Music Hall. If you are interested in joining us for one or both of the following shows, please contact Anne Wilde at annekwilde@hotmail.com. If you are not available in November and would still like to become part of our dynamic team, please contact Anne and she will add you to her contact list. Training will be provided.
Sat., Nov. 1, 7:30 – We Walk The Line
We Walk The Line is a true Johnny Cash experience covering the entire length of Johnny Cash's career from the 1950's at San Records to 2003. The concert features Ward Cornforth as a 1960's era Johnny Cash with the signature "Boom-Chicka-Boom" sound of his long time touring band the Tennesee Three. The show includes a dynamic performance by Jace Prohaska as June Carter; the love of his life; singing lead and many classic duets with Johnny.
Fri., Nov. 14 8:00 – Liona Boyd
Liona Boyd, known internationally as "The First Lady of Guitar", will grace the stage.  Her artistry bridges the gap between Classical and Pop.  This is a benefit concert supporting the Lucy Maud Montgomery Society of Ontario for development of complementary educational programming in the literary arts with emphasis on outreaching to youth and the Uxbridge Cottage Hospital to assist with equipment, renovations and/or special projects.