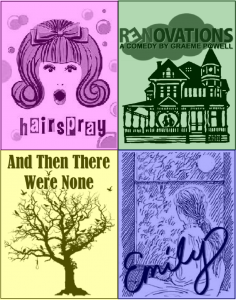 Seat selection is now available to Season's Pass holders. You may click this link to select your tickets for the rest of the Season. We will be opening ticket sales to the general public next week, so this is your chance to get the best seats for all your performances! There are also step-by-step instructions if you aren't sure of how to use the online system.
You can also select them in person at The Little Acorn Children's Store at 77 Brock Street West in Uxbridge (Hours: Mon to Fri: 10:00 – 18:00, Sat: 10:00 – 17:00,Sun: 12:00 – 16:00).
For more information on these shows please check out our Current Season page.